För 5 år sedan grundade Lee Broom sitt bolag och sedan dess har hans karriär gått spikrakt uppåt! Han har samarbetat med flera stora kreatörer bla Vivienne Westwood och vunnit flera stora priser. The Guardian skrev  "Lee Broom is to furniture what Marc Jacobs or Tom Ford are to fashion" En duktig och inspirerande kille helt enkelt..=) Här kommer lite bilder på några av hans skapelser.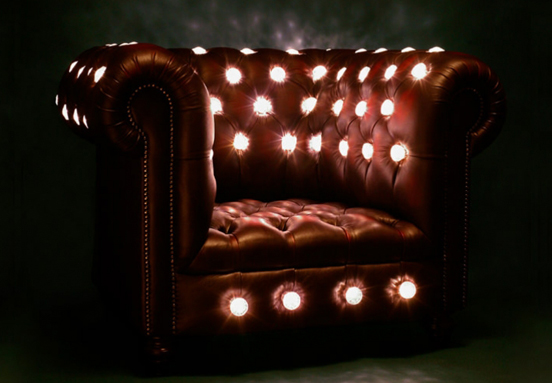 Club Chair
Här har knapparna blivit utbytta mot led lampor

Bright on Bistro
På gamla bistro stolar har man satt neon slingor, tips att göra hemma kanske?

Neo Neon High Voltage Vanity Mirror
I 25 upplagor finns denna handgjorda spegel i mahogny med silver plätering.
Bilder från www.leebroom.com
/Linda